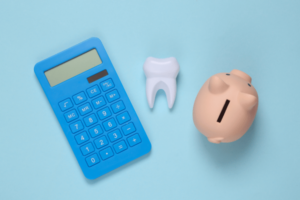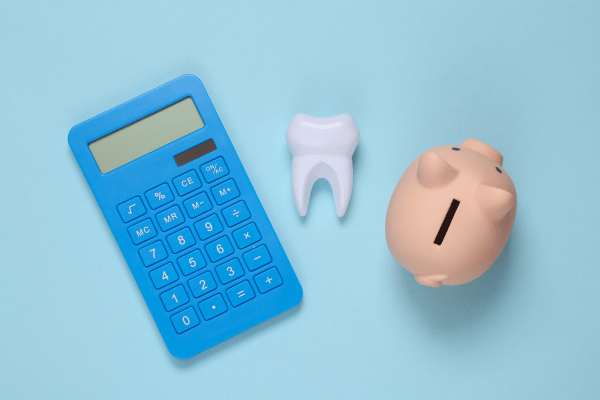 Are you overdue for a dental check-up? If you have good dental health overall, then most dentists recommend a dental check up and cleaning twice a year. For patients with specific dental concerns that need to be monitored, such as moderate or serious gum disease, then it might be necessary to schedule dental exams more frequently.
There are many reasons why people delay dental checkups and cleanings. In some situations, patients feel stress about sitting in the dental chair because they are uncomfortable during the appointment. But people can get past this anxiety because they know that regular dental checkups are essential for maintaining a healthy smile.
Another big roadblock to regular dental checkups is the concern about cost. Will you be able to afford to visit the dentist twice a year? When you are scheduling your appointment, it's important to learn more about the anticipated cost of these services. Also, think about how much these preventive services can help you save money in the future because you are avoiding more intensive procedures down the road.
How Much Does It Cost to Check Your Teeth?
When you call to schedule the appointment, make sure to ask: how much does a dental check up cost? The out-of-pocket price will vary depending on several factors:
Dental Insurance: Most insurance providers will pay for preventive services, including a dental checkup. Or, you might have a small out-of-pocket fee if the insurance provider doesn't pay for the entire appointment. If you don't have insurance coverage, then make sure to ask: how much does a dental check-up cost without insurance.
Provider: Do all dentists charge the same? No. The cost of a checkup varies from one provider to the next. Most of the time, a dental check-up cost without insurance (including a cleaning and examination) ranges between $200 – $500, depending on the actual services included during the appointment, such as dental x-rays, fluoride treatments, and more.
Specialized Care: If you have any unique dental concerns or conditions, then there might be additional services and fees as part of the appointment. For example, patients with gum disease might require deep cleaning in additional to the general cleaning, which can increase the price.
Is a Dental Check-Up Necessary?
Why should you pay for a dental check-up and clean cost if your teeth are feeling good? The truth is that even the smallest problems with your teeth and gums can result in major issues in the future.
When you are proactive about regular dental care and checkups, then it's easier to identify potential issues in the earliest stages. As a result, early intervention treatments can be used to correct the teeth and gums and resolve them before they develop into bigger problems in the future.
The general recommendation is to maintain dental check-ups twice a year (every six months). This schedule is ideal for identifying the smallest concerns without delay, so you can avoid major dental treatments in the future. These regular dental checkups and early interventions can actually save you money in the long run.
Even if you are proactive about brushing and flossing daily, it's still possible for plaque to build up over time. This plaque hardens into tartar, which leads to gum disease and cavities. During your appointment, a dental hygienist will clean the teeth thoroughly to remove both plaque and tartar, helping you avoid decay and gum disease.
Cost of a Dental Check-Up with Insurance
If you have good insurance coverage, then your plan will likely include appointments twice a year. In most situations, these appointments are free for you – there is $0 out-of-pocket costs for the appointments. But even though you aren't paying anything for the appointment, there are still monthly premiums that need to be met.
But the actual coverage depends on your plan and provider. While many dental insurance companies pay for 2x per year cleanings and examinations, there are others who only pay for 80% of these services.
So, the best solution is to check with the dental office staff and your insurance provider to know how much coverage is available. Ask these questions before your appointment so you know what to expect when it is to pay for these services.
Paying for Dental Check-Ups without Insurance
What are your options to pay for a dental appointment if you don't have insurance? The simplest solution is to pay with cash or a credit card. Sometimes, dental offices will offer a discount for up-front payment since they don't need to worry about insurance billing and administrative expenses.
If you need dental care and don't have the cash to pay for these services upfront, then another option is to look into financing options. For example, there are medical and dental payment plans that provide the money you need for services, then you have a monthly payment going forward to pay off the balance of the loan.
Also, talk to your dental office about discounted dental plans. Some providers will offer discounted plans that include 2x check-ups per year, as well as discounts on other services that you might need.
How Do I Get a Regular Dental Check-Up?
Is it time for you to schedule a dental check-up, including an examination and cleaning? Scheduling this appointment is easy: simply pick up the phone and call our office for more information. We will book an appointment at your convenience. Often, patients choose to schedule their next appointment before leaving the office, so they always have the next cleaning scheduled six months later.
For more information about pricing and available dental services, reach out to our team at myDental. We provide full-service dental care for the entire family. In addition to cleanings and checkups, we can also help with cosmetic dentistry and general services such as fillings, crowns, tooth extractions, dental restorations, and more.
When you are ready, call to book an appointment and choose one of our convenient locations near your home or office. Call any time when you are ready for more information about these services.