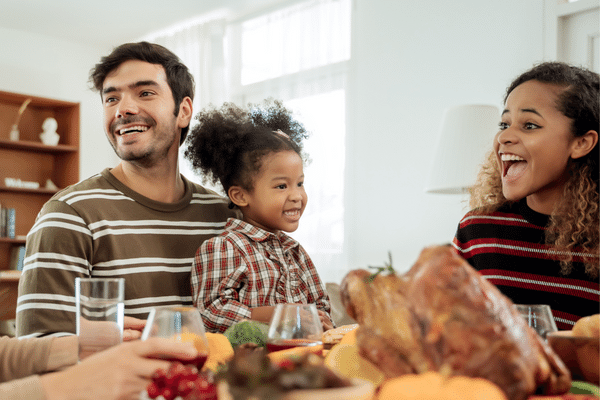 It's amazing to see how much the dental industry has transformed over the years. As you are reflecting on gratitude during this Thanksgiving season, consider how much your dental health benefits because of access to these modern treatments. There's no doubt that technology makes it possible for people of all ages to enjoy healthier, more beautiful smiles.
Here is a quick overview of just a few of the ways the dental industry technology has improved in recent years:
Laser Dentistry
Laser technology provides faster and more comfortable treatments. Instead of using files and drills that were common in the past, the dentist can turn on a laser that creates more precision and accuracy during the treatment.
For example, lasers are an effective way to remove dental decay during a cavity treatment. They can also be helpful for removing both soft and hard tissues, as well as cauterizing the tissue to minimize bleeding.
Another benefit of lasers instead of old-fashioned equipment is the sterile nature of the laser, which decreases the risk of common infections post-treatment.
Better Imaging
Modern technology makes it easier to see what is happening in the mouth, including early signs of tooth decay or cavitations. The earlier these dental issues are detected, the better the long-term outcome because we can use early interventions and minimally-invasive solutions.
Additionally, modern x-rays are safer and more reliable compared to old x-ray technology. Since digital x-rays use shorter bursts of radiation and electronic sensors, it reduces the exposure to radiation by as much as 90%.
Faster Results
Technology delivers digital imaging in a matter of seconds, allowing the dentist to review your images right away and provide an immediate diagnosis. Previously, imaging required time for processing the x-rays, which increased the amount of time patients needed to spend in the office.
It's much more convenient to use digital imaging, especially since the dentist can pull these pictures up on a screen and show you the areas of concern, as needed.
Intraoral Cameras
Your dentist is able to explore the inside of the mouth in more detail due to the use of intraoral cameras. This small device is the size of a pen, with a camera at the end that can take high-definition photos.
These photos are much more effective compared to the hand mirrors that have been used as part of traditional dentistry. The intraoral camera includes a light, rotation capabilities, and zoom. Better imaging allows for more accurate diagnoses.
Modern Dental Services You Can Trust
Make sure you choose a dentist that provides modern dental services. Our team at myDental stays current with all of the industry trends, and ensures that our staff members are up-to-date with training and education. Rest assured knowing that we offer our patients top-notch dental technology and skilled dental services.
Your family deserves safe, quality dental care and we are here to help. Whether you need a specific treatment or it is time for a checkup and cleaning, reach out to schedule your appointment at the closest location. Call at your convenience if you have questions about available services.